New Page
Hello lovely manque fans. I'm happy to say that the first arrival of NEW STOCK is finally here! Due to popular demand, we have made some of our Classic wide leg manque pants in Black Denim this winter. So if you've been hanging out, or have been one of the many folk who have requested these, I'm happy to say your dreams have come true. There will also be a couple of new tops arriving over the coming weeks.
I'm also happy to say that Manque has FINALLY started a Facebook Page, yay! The reason I have done this is because I'd really love to create more of a conversation with you guys about what you have loved about manque in the past and what you would really love from manque in the future. So feel free to jump on and let me know your thoughts.
Once upon a time I used to be surrounded by a team of talented lassies who would help me with certain fun jobs like choosing fabrics and colourways for our manque gear. Now it is me alone in a little studio in Ballarat wondering what you would all like. So I thought it might be nice to bring you all on board as my advisors!
If you would like to help me choose which of the stripes below you would most like to see in a future manque top then head on over to facebook.com/ManqueDesign, and comment as to which is your favourite. You will then go in the draw to win a $100 gift voucher from manque. Oh yes, and please like the page, the gods at google say this is good ;-)
Cheers til next time
Susan :-)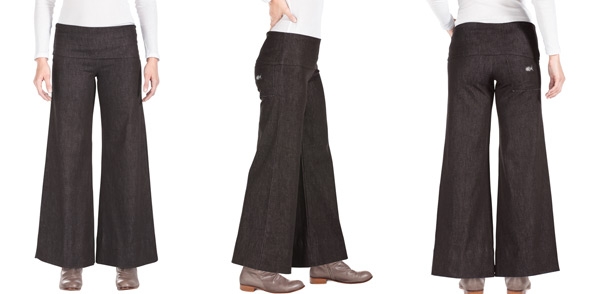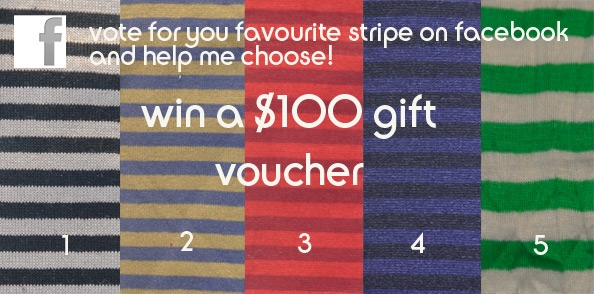 MANQUE IS BACK!
Hello there! After a lovely break away with my babies (and for a wee bit of shoulder surgery) I am today re-opening the manque online store, YAY! It so lovely to be back and I want to thank you all so much for your lovely support, best wishes, and understanding of my need for a break. It has confirmed for me yet again what a wonderful sisterhood my manque ladies are!
As I slowly make my way back into manque land, we have a few bits and pieces in the works for you over the coming months, along with a fresh batch of pants which will be with us in a couple of weeks. Until then, I hope you will enjoy a bit of winter bargain love to clear the decks for some fresh stock. So enjoy, lovely ladies, and I will be in touch very soon to let you know when some new goodies arrive.
Cheers to you all
Susan
MANQUE DESIGN ONLINE STORE IS NOW TEMPORARILY CLOSED FOR MATERNITY LEAVE
After an increidible month of amazing offers, the manque design online store is now closed while I take some maternity leave. I will send out an email to advise when it will open in a few month's time.
Please be sure that you have subscribed to our email newsletter on any one of the pages of this website so I can let you know when we will re-open and when a new collection will be released.
Please note that, as advised, we are unfortunately not able to accept any returns or exchanges sent after 31st August 2012. Any items received after this time will be returned directly back to you.
A HUUUUUGe thank you to all of my lovely manque regulars, you are all just as lovely to deal with in cyberspace as you were in the real world. I sincerely thank you for you on-going support of my little label.
With Warmest Regards,
Susan :-)
ALL PANTS ON SALE! And Reminder of Temporary Closure for Maternity Leave from Aug 31st 2012
Just in case you missed the news, I am about to have another baby and will be TEMPORARILY CLOSING THE MANQUE ONLINE STORE FROM 31ST AUG 2012 FOR A FEW MONTHS MATERNITY LEAVE.
I will not be producing a Spring/Summer range this year and will send out an email to let you know when the online store will be re-opening.
SO CELEBRATE WITH ME WITH THIS SECOND AMAZING OFFER- ALL PANTS ON SALE, INCLUDING THE CLASSICS RANGE WHICH NEVER GOES ON SALE!
MUST END AUG 31st SO STOCK UP ON PANTS NOW.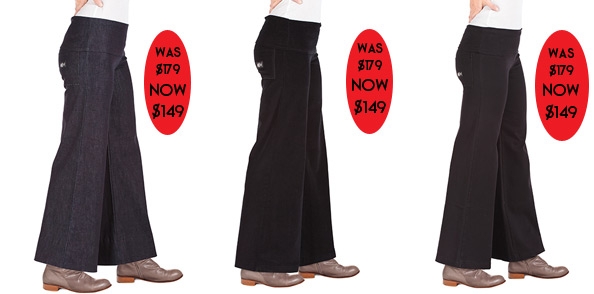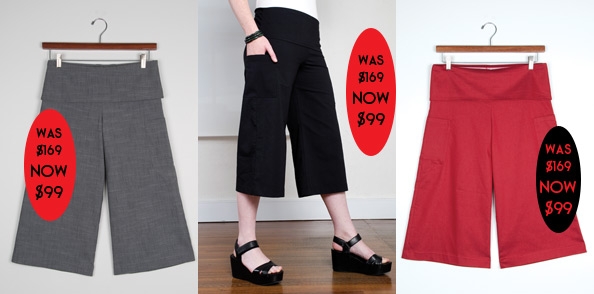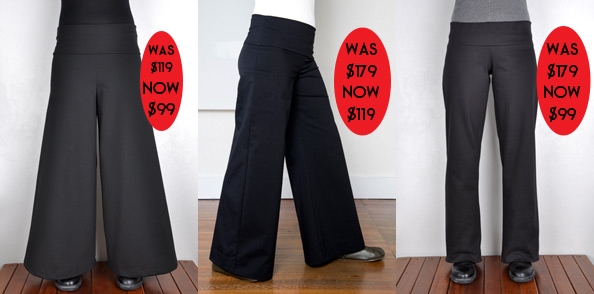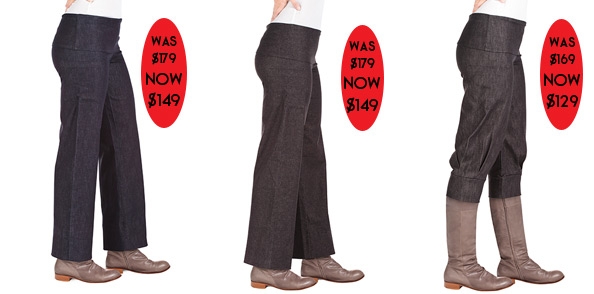 Temporary Online Store Maternity Leave Closure from August 31st 2012
As I am about to have my second baby in 17 months, I have decided to take a little time off from manque to enjoy my little ones. As such, sadly I will not be producing a Spring/Summer 2012-13.
I WILL ALSO BE TEMPORARILY CLOSING THE MANQUE ONLINE STORE FROM 31st AUGUST 2012 FOR A FEW MONTHS FOR MATERNITY LEAVE.
I will send out an email to let you know when we are re-opening.
On the upside, I am bidding a temporary farewell with:
A MASSIVE ONLINE SALE, EVERYTHING REDUCED...SO STAY TUNED OVER THE COMING WEEKS FOR SOME AMAZING OFFERS: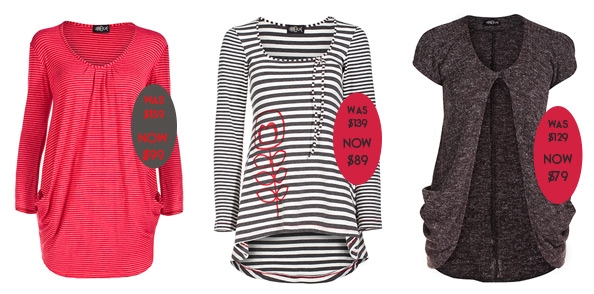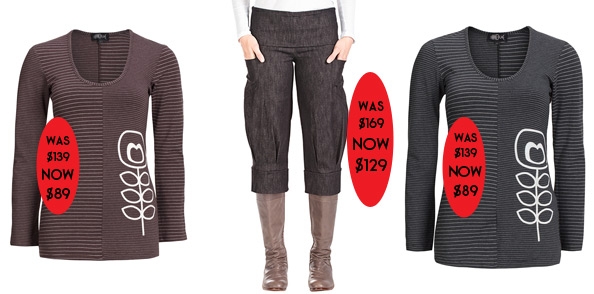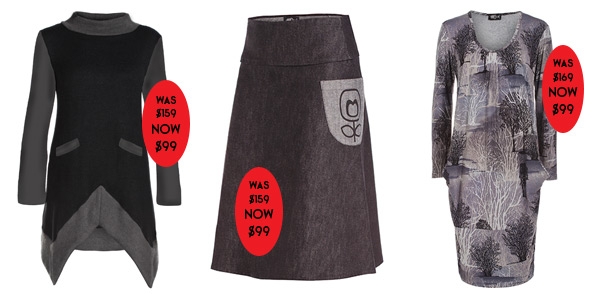 15th November 2011
launch of summer 11/12
This summer's range from Manque may be smaller, but - my oh my - is it good! We have worked with some of our most tried-and-true styles, to produce what we think are the absolute essentials of the classic Manque summer wardrobe. Based on fits that you know and love, you will find them irresistible. This week we are launching the season with 3 new styles:
peekaboo 3/4 sleeve tee
Our 3/4 Sleeve Tees sell out every season, so this summer we give you a gorgeous cement and navy striped 'Peekaboo'. Made from a lovely soft and stretchy cotton-based jersey, it is an easy fit and an absolutely classic edition to your existing Manque wardrobe.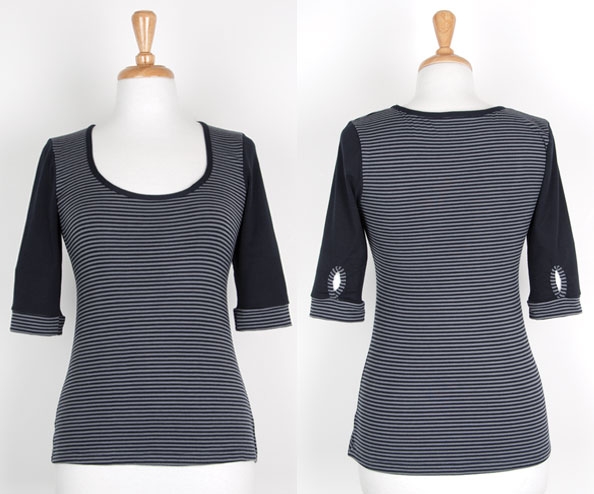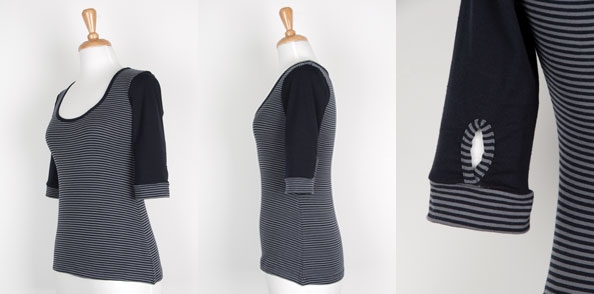 tee sleeve slouch top
Many of you will have purchased our super-popular Slouch Top this winter, so for summer we've brought you a tee-sleeve version. This oh-so-flattering style is cut very generously over the hip area, and features a scooped back which extends to below the buttocks. It suits just about everyone! It is made from a beautiful soft and stretchy charcoal and white striped jersey.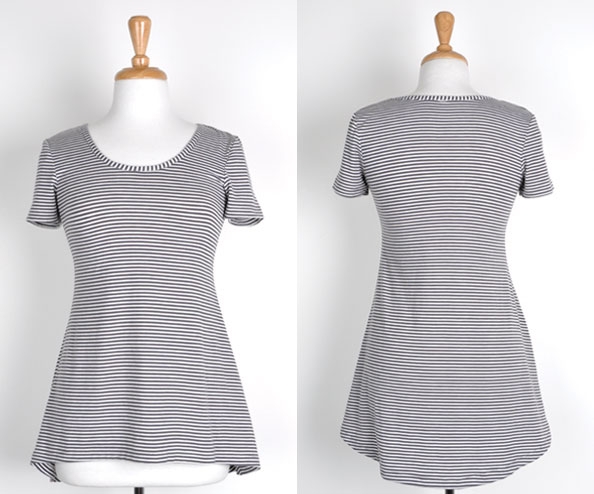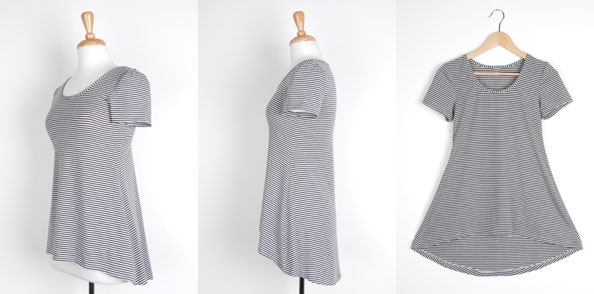 3/4 carry all pants
Due to popular demand, we are back with our ¾ length Carry-All pants in some fresh new colours. Available now in Concrete (light grey) and a spunky Red, they are a generous fit - so if in doubt, pick the smaller size.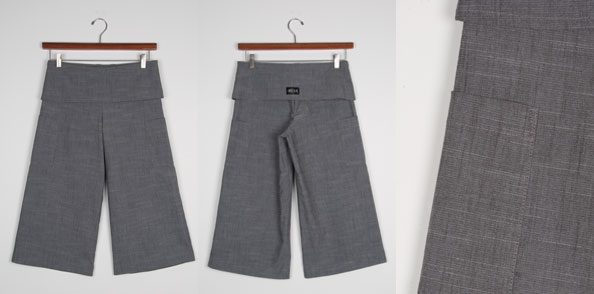 They will also be available in Black later in the month, so stay tuned…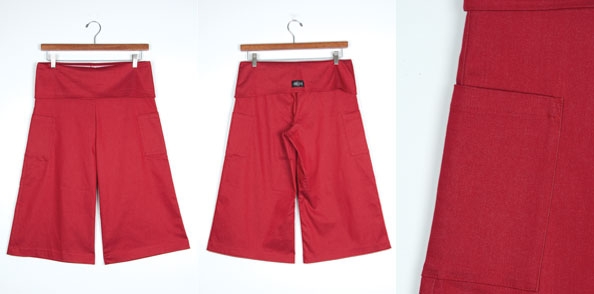 Finally, stay tuned as we will be releasing new styles each week leading up to Christmas, along with our lovely, new, large format newsletter with lots of big photos. If you like what you see: pop over to the

Online Store

and pick yourself up a summer treat. Take it easy!

<!-content -->